SECURE YOUR FAMILY'S FUTURE!
Pickerings Financial Group is based in Columbus, Ohio with local agents servicing 9 states. We offer fast, flexible, products from the top Insurance Carriers

Not all life insurance is created equal. Many Life insurance policies only payout when you Die. It not only pays when you Die….

For most American families, the mortgage represents the largest source of personal debt; a debt that that easily defaults in the event of the primary breadwinner's death.

In today's economy, retirement income is no longer as certain as it once was. It's becoming increasingly important to have a sound financial plan in place. 

Many of us have the same questions and concerns when we get older: "Will I have enough money coming in each month to retire and live comfortably?" 

FINAL EXPENSE
Final expense insurance allows the named insured to feel safe knowing that funeral-related expenses are covered regardless 

TERM/WHOLE LIFE
With term life insurance, you can save your family from worry by providing them with a cash benefit in the event of your death
Wealth Management or Wealth Planning. We're Here to Help.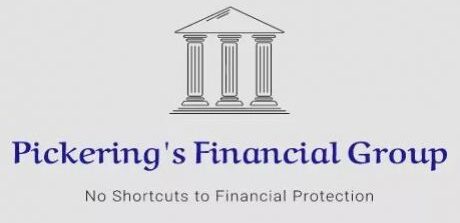 Address
1614B Lancaster Ave,
Reynoldsburg,
OH 43068
Email
info@pickeringsfinancialgroup.com