ENTRY LEVEL & EXPERIENCED SALES
If you are looking for a career that allows you to help people while being rewarded for your sales efforts and earning a great income, this opportunity is for you! 
We are expanding our Sales team seeking both entry level professionals and currently licensed Life and Health Insurance agents to join our growing organization. If you are not currently licensed, we can help you obtain one. The process is short and easy! Our agents have come from various backgrounds including Mortgage/Real Estate, Pharmaceutical/Medical, and Finance/Banking.
WE OFFER
Training – Learn from the best in the industry. We offer extensive sale and product training throughout your time with the company. You will learn the products and sales system, resolve issues, and grow your business every step of the way.
Protected Territories – You can be assured that your area is YOUR territory with GUARANTEED lead flow.
Exclusive, High-Quality Leads – Our in-house lead generation specialists provide the leads for you, so you can concentrate on selling instead of prospecting.
High Commissions – Work hard and earn what you want from products that pay.
Flexible Schedule – Work full- or part-time based on your earning desire.
Proven Effective Sales System – Our proprietary sales system walks new agents through the sales process, and teach existing agents how to take their insurance sales to the next level.
Opportunities for Advancement – Work your way up and earn higher commissions. Opportunities also exist to start your own agency with sweat equity.
FIRST YEAR REALISTIC INCOME POTENTIAL
• Full Time: $75,000-125,000 commission based + residual income
• Part Time: $40,000-75,000 commission based + residual income
• Vacations: Carrier PAID vacations to qualified agents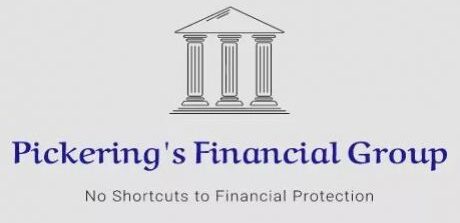 Address
1614B Lancaster Ave,
Reynoldsburg,
OH 43068
Email
info@pickeringsfinancialgroup.com